Magic Molly
Created by Maria Pavlou
"
Magic Molly
" is a 52 X 11-minute animated upper preschool (4-6 year old) TV series. It has received the very prestigious
Creative Europe/MEDIA
development fund and it's been accepted at Cartoon Forum 2018, the biggest pitching and co-production event for animated TV projects.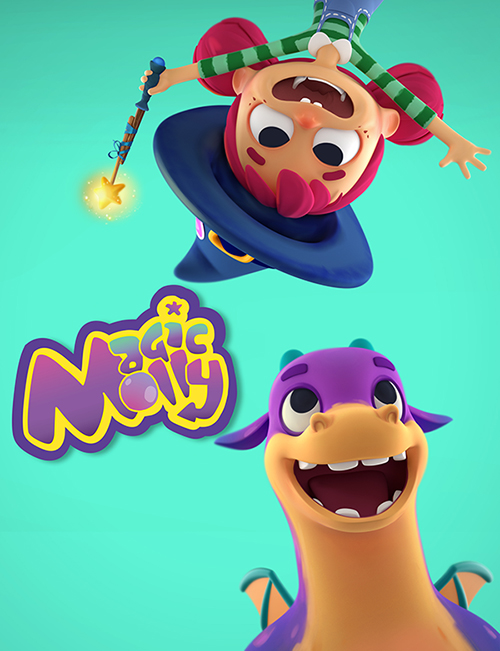 At Cartoon Forum, the project will be featured among 82 new TV projects. Since 1990, 734 series found financing there, representing a total budget of 2,5 billion EUR. More info on the Cartoon Forum site:
http://www.cartoon-media.eu/cartoon-forum/cartoon-forum-2018-1/discover-the-projects-2018.htm
Magic Molly has attracted a team of international artists to complete the project's development, with the teaser trailer being produced at Blue Zoo in London https://www.blue-zoo.co.uk/.
The TV series is about Molly and Vigor; an excitable apprentice witch and her best friend, a chilled out dragon. They live with Molly's wizard Grandpa, who mentors her to become the awesome witch and guardian of the Forest she aspires to be. Molly's and Vigor's adventures are often driven by her feisty spirit and the hasty use of new spells. Magical chaos and comedy are at the heart of each story. Molly and Vigor make a great team, but sometimes there can be playful sibling like rivalry between them. Each episode concludes with positive messages for the preschool audience, as Molly and Vigor overcome everyday issues in a fun and magical way.
The Magic Molly series will also be featured on a cross media platform; books, apps, games, toys, Augmented Reality and Virtual Reality.